Top 8 Books That You Must Read This March  
Top 8 Books That Are Must Reads for March
March is here! Spring shouldn't be too far behind, but Mother Nature is unpredictable. However, our favorite reading chair has never been better. Whether you choose to spend your spring break out adventuring or getting cozy inside, don't forget to bring your books. 
Below are 8 recently released must reads for the month of March. They include a complete collection of engaging, thought-provoking essays to a page-turning psychological thriller, you won't want to put any of these down. Read on to find out more.


Feel Free: Essays, by Zadie Smith
Zadie Smith has rocked the world of literature again. This time she has done so with a collection of unpublished essays and classic essays lifted from The New Yorker and the New York Review of Books. These essays explore timely topics in pop culture, politics, social media, and more. From Smith's reflection on her passion for libraries to an approachable outlook on global warming, Smith proves her talent and range as a master of not only fiction but also non-fiction stories. 
Madness is Better Than Defeat, by Ned Beauman
From English novelist Ned Beauman comes this intelligent, super imaginative, humorous novel. Somewhere in the Honduran jungle in the late 1930s, a New York corporation and Hollywood film crew are at a standoff about the fate of a newly uncovered Mayan temple—for 20 years. It's 1959, somewhere in Virginia, and a rogue CIA agent decides to search a warehouse full of film. Back again into the 1930s, this time in California, a studio exec skulks through the Playboy Mansion.  If you're easily bored with a single plot line, brace yourself for this dream of a novel.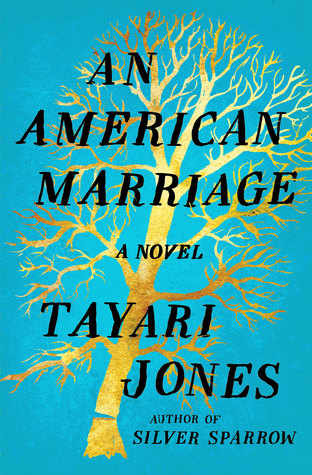 An American Marriage, by Tayari Jones
Tayari Jones shares a contemporary and fresh take on what race and marriage mean in America today. Roy and Celestial are African American newlyweds based in the South. When Roy is imprisoned for a crime he didn't commit, the couple are faced with the biggest test. Pride, suspicion, anger, and forgiveness overtake their relationship throughout Roy's 12 years sentence behind bars—and they ultimately must face the choices a person faces when life moves on for one while another's life is left behind. 
Freshwater, by Akwaeke Emezi
An unsettling exploration of mental illness, first-time author Akwaeke Emezi wows with her debut novel, filled with poetic prose. Ada, a Nigerian woman who has moved to America for college, is plagued with spiritual identities, ogbanje, inside her head. As these identities grow more powerful, the influence her sense of self and her actions, until the heart-wrenching end. 
Sunburn, by Laura Lippman
Laura Lippman's latest crime thriller is modern noir at its best, as steamy and suspenseful as the summer in which it's set. Two strangers, Adam—who is a temporary line cook and Polly—who has secretly run away from her daughter and husband, meet in a bar and an elicit, sultry love affair. But when a death occurs, the two are caught in a game of cat and mouse that threatens to destroy everything.  
Heart Berries: A Memoir, by Terese Marie Mailhot
Terese Marie's moving memoir, Heart Berries, is a study of the traumas incurred by abuse and mental illness that followed her from her childhood on the Seabird Island Indian Reservation in the Pacific Northwest to her role as a mother and eventually, a writer. 
Back Talk, by Danielle Lazarin
During the start of the prevalent #MeToo movement, this short story collection couldn't be more timely. Though the numerous characters throughout the collection vary—teens, college graduates, mothers, daughters—their tales however different, connected by theme: strong women with strong voices and how they connect. 
How to Stop Time, by Matt Haig
Stopping time is a fantasy we've all had at least once; it's not an uncommon one. How to Stop Time explores that concept, but with a twist. What if time stopped for you but continued for others? For centuries-old protagonist Tom Hazard, falling in love has never been an option, until he meets someone extraordinary. 
Whether you're lounging on the beach in your GBM Sonsie swimsuit or snuggled up by the fireplace, you can't go wrong with one of these must reads for March.